Wenn ein Mann die Möglichkeit hat, das zu tun, was seine größte Freude und Leidenschaft ist: Daniel Marschall ist einer dieser Menschen, die ihren Traum Wirklichkeit werden ließen und ihr Hobby zum Beruf machten. Er ist weltweit der Meister der Humidore, König der Zigarren. Seine individuell gestalteten Humidore sind die persönlichen Schatztruhen seiner Kunden und Freunde wie Arnold Schwarzenegger, Al Pacino oder Bill Clinton, um nur einige zu nennen.
An der amerikanischen Westküste im sonnigen Kalifornien geboren gerät Daniel Marshall durch eine Reihe von Zufällen in die exklusive Welt der Zigarrenraucher. Aus bescheidenen Verhältnissen kommend gelingt ihm in 30 Jahren der Aufstieg zum einzigen international anerkannten US-Hersteller von Humidoren.
Der begeisterte Segler baute sich 1981 in Handarbeit sein eigenes Segelboot, ein Freund der Familie Marshall war begeistert von der Qualität des Holzausbaus und brachte ihn auf die Idee Humidore zu bauen. Anfangs wurde in der Wohnung und der Garage gefertigt. Daniel Marshall und seine Produkte sind Teil des amerikanischen Traums, eine Idee umzusetzen egal wie hart die Umstände sind, sich zu behaupten und erfolgreich zu bestehen.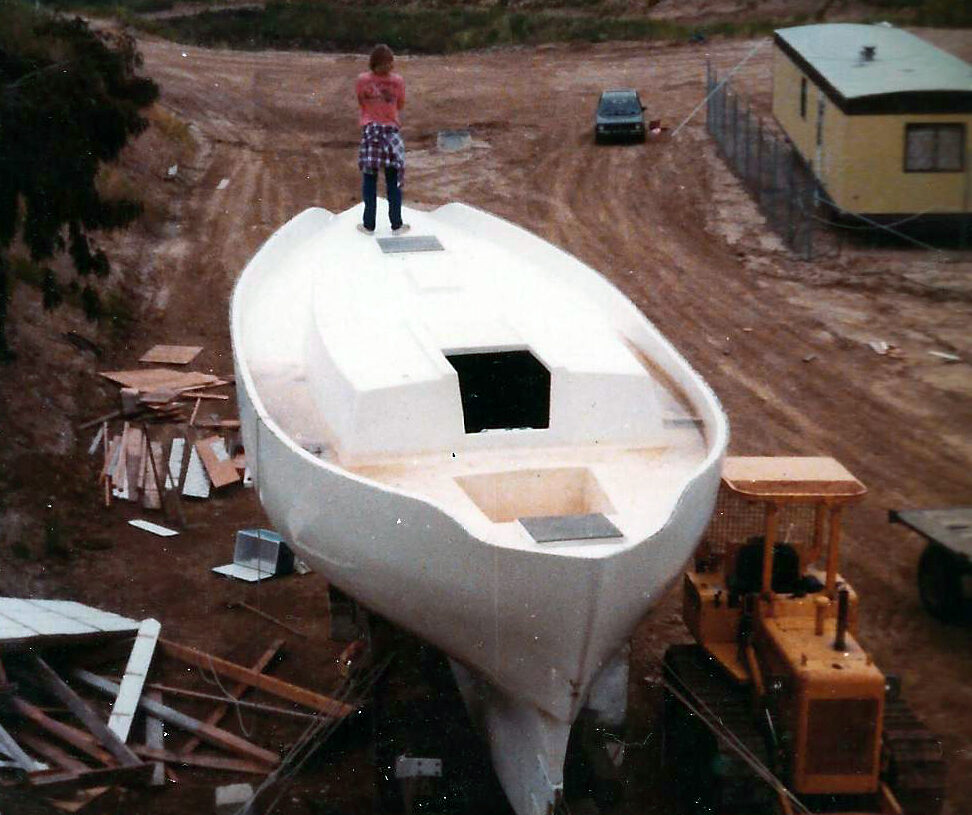 Nach den ersten Aufträgen verkaufte Daniel Marshall sein Boot und hatte so das Startkapital für seine Humidor Manufaktur. Unermüdliche Hingabe und ein geradezu besessener Perfektionismus machen Marshall Humidore zum non plus ultra für die Reichen und Schönen in Hollywood ebenso für Politiker im Zentrum der Macht in Washington D.C. Seit 1982 kreiert der kalifornische Meisterhandwerker Humidore für Zigarren-Fans, die ihr braunes Gold sicher und schön aufbewahren wollen. Die Qualität seiner mehrfach preisgekrönten Humidore lockte auch Zigarrenliebhaber wie Arnold Schwarzenegger, Al Pacino, Ralf Möller, Thomas Gottschalk, Will Smith, George Bush, Bill Clinton oder Sylvester Stallone an. Sie zählen zu seinen Kunden und Freunden. US-Präsidenten verschenken Marshalls Schatzkisten des braunen Goldes an Staatsgäste. Nichtraucher Marlon Brando orderte einen Marshall Humidor um seine Drehbücher vor dem feuchten Klima auf seinem Tahiti Atoll Tetiaroa zu schützen. Auch für Luxusmarken wie Hermes, Cartier, Dunhill, Hennessy Cognac und Tiffany & Co entwarf und produzierte er.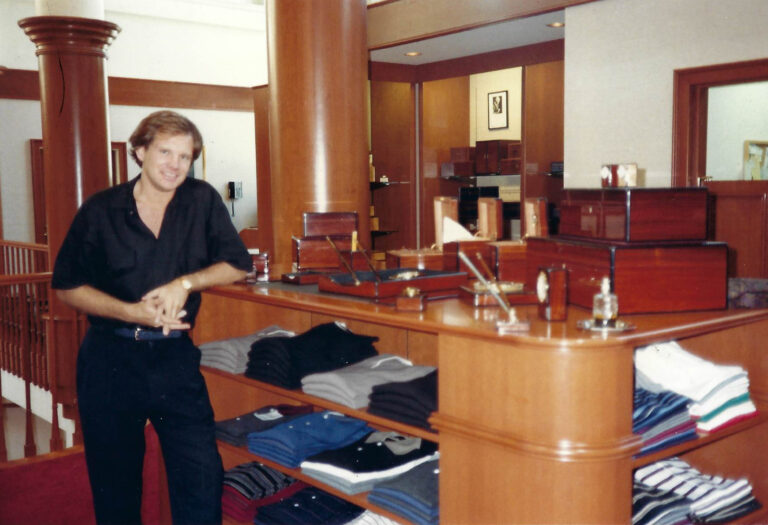 Anlässlich des 30-jährigen Jubiläums des Universal Picture-Films SCARFACE wurden 1.000 limitierte SCARFACE Humidore mit Nummerierung und Blue-Ray-Disk von Daniel Marshall entwickelt und gefertigt. Schauspieler Al Pacino gratulierte Daniel Marshall persönlich bei der Weltpremiere des limitierten SCAREFACE-Humidors zu dem gelungenen Design.
Seit 1995 gibt es auch Daniel Marshall Red- und Black Label-Zigarren. Seine neueste Kreation ist die "DM2 Gold Torpedo" Zigarre, die erstmalig in Europa bei "Peter Heinrichs Smokerstreff" am 22.09.2012 in Köln vorgestellt wurde. Die 24-Karat "DM2 Gold Torpedo" Zigarre ist umhüllt von reinstem florentinischem Blattgold, das von Giusto Manetti Battiloro, einer der weltweit ältesten Blattgoldmanufakturen hergestellt wird. Das Abbrennen einer Blattgoldzigarre ist ein ganz eigener Genuss, hier wird gar die Asche zum ästhetischen Augenschmaus.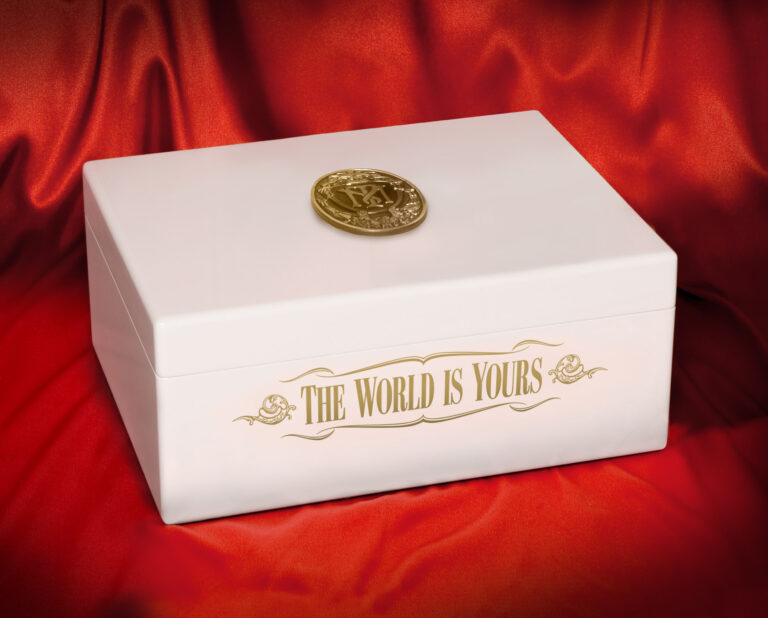 Dabei ist die Zigarre für Daniel Marshall nicht nur Luxus- und Kultobjekt, sie besitzt zugleich die geheimnisvolle Macht, Menschen unmittelbar für sich einzunehmen, ihnen jenseits aller sozialen Barrieren ganz nahe zu kommen.
Als ich den SCAREFACE Humidor designte, hatten mich die Universal Studios gebeten eine ultra-blink Luxus-Version zu kreieren. Diese spezielle Version eines Humidors gestaltete ich mit edlen, weißen Swarovski Kristallen, die in ein Tony Montana Bronze Medallion auf dem Deckel des Humidors eingearbeitet sind und mit den Worten THE WORLD IS YOURS bestehend aus roten Swarovski Kristallen versehen waren. Ich dachte mir ein "over the top" Humidor wie dieses spezielle Objekt verdiene eine "over the top" Daniel Marshall Zigarre.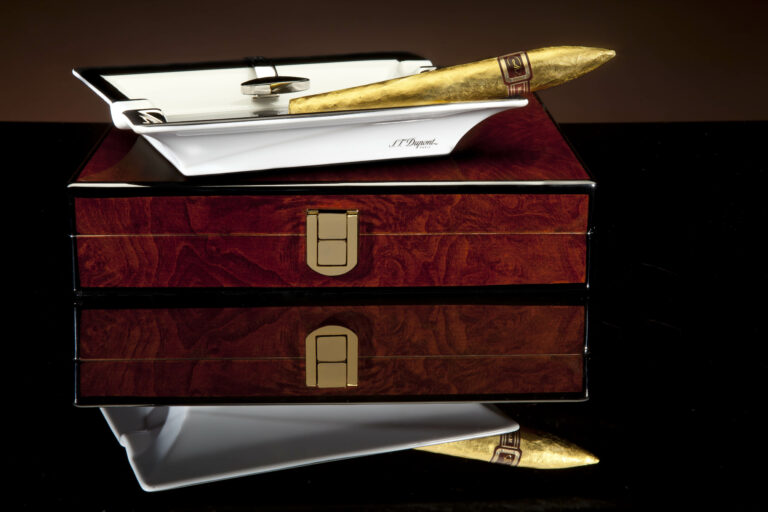 So war der 24 karätige DM2 Gold Torpedo geboren. Eine dieser außergewöhnlichen Zigarren wird mit jedem dieser Humidore ausgeliefert. Als wir diese Zigarre gemeinsam mit dem SCARFACE Humidor erstmalig bei unserer jährlichen Zigarrenshow präsentierten, wurde ich gefragt, ob man die Zigarre separat vom Humidor erwerben könne. Andere Zigarren-Hersteller besuchten unseren Messestand und bezeichneten die DM2 Gold Torpedo als Geniestreich. Wir verkauften auf Anhieb fünf der goldenen Zigarren zu einem Preis von je USD 200 während der Show. Eine der Zigarren ging nach Israel, wo sie noch heute in einem Display aus Glas die Ausstellungsfläche des Shops in Tel Aviv schmückt.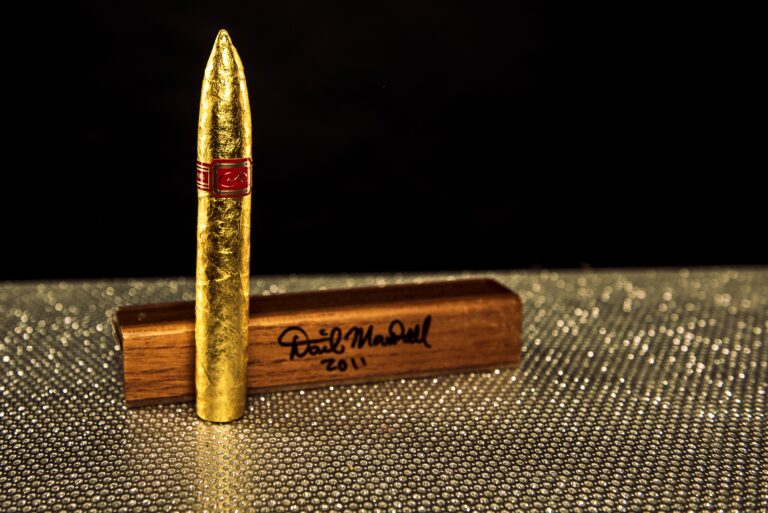 Diese spezielle Zigarre ist ein Ausdruck und Denkmal für meine 35-jährige Tätigkeit in der Herstellung und dem Design von Luxus-Zigarren und Rauchermöbel", verrät Daniel Marshall im persönlichen Gespräch, während der Uhrenliebhaber eine seiner 24k Golden Torpedo genießt.
Mit Daniel Marshall verbindet uns eine enge Freundschaft. Dieser vertrauensvollen Freundschaft ist es auch zu verdanken, dass wir unseren Mitgliedern die 24 karätige Zigarre exklusiv mit dem NETucator-Logo oder mit individuellem Logo als besonderes Kundengeschenk anbieten können.